Whiny Baby wines were created to be high quality, accessible and chill-able wines for wine drinkers of all levels allowing our community to focus on the enjoyment of the experience and fun of wine!
Our wine is sourced from some of the finest vineyards in California. Our wines are created by a team of winemaking experts from The McBride Sisters Wine Company and advised by Jess Druey.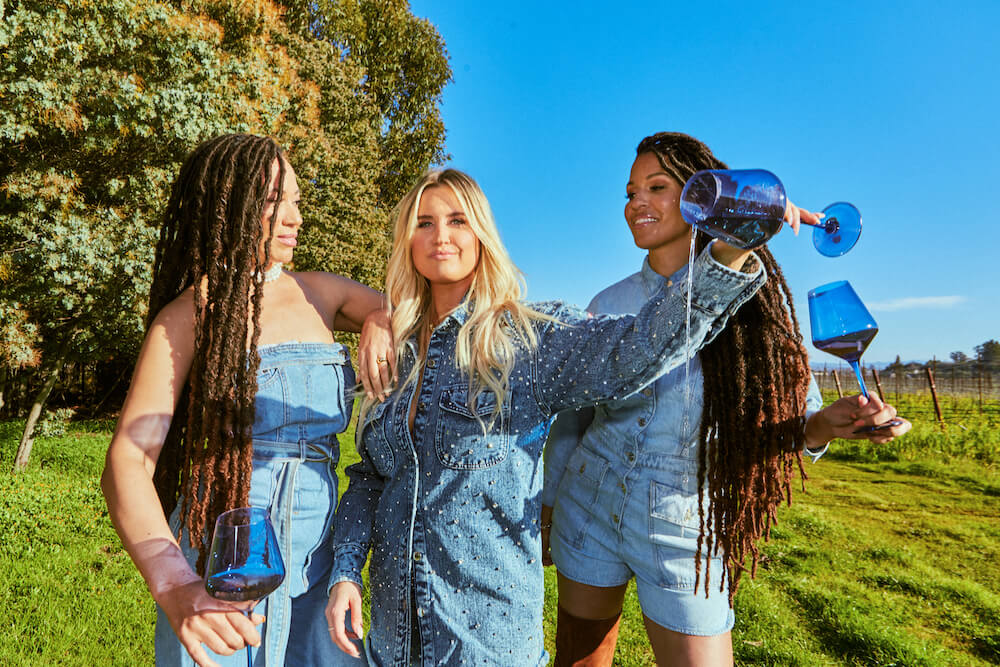 Pouring out the old & Empowering the New
CarbonHero certifies that this product meets CarbonHero's standards for carbon neutrality.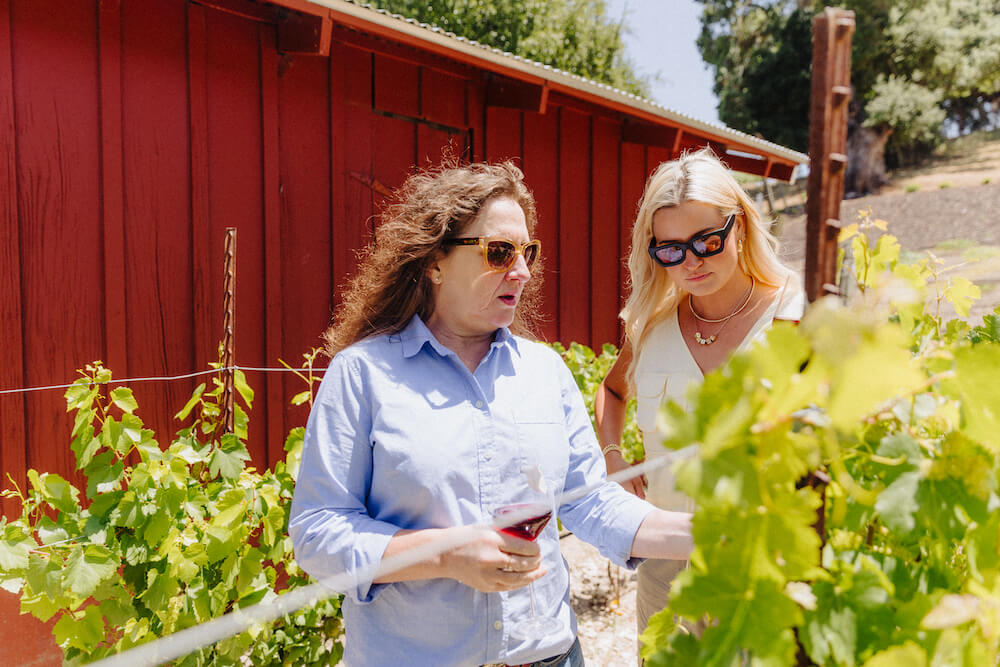 About Our Winemaking Team
Amy Butler
Head Winemaker
I make a fuss over…
Wine, of course, and tacos
David Bratcher
Assistant
I make a fuss over…
Hammocks! Foo Fighters!! Frogs! Backpacking and nights under the stars! My sourdough cinnamon rolls
Jess Druey
Founder & Co-Owner
I make a fuss over…
Literally everything….I am the OG Whiny Baby!!
Vibrant, with ripe red cherry and berry fruit on the nose. The palate of this wine is generous with the same red fruit noted in the aromas, this wine's easy drinkability and long, satisfying finish make it delightful right off the shelf or chilled for poolside enjoyment.
Aromas of ripe pear, pineapple and peach bring fruit cocktail to mind, while the palate sings with a citrusy freshness. Chilled or even over ice, this wine is summer in a glass.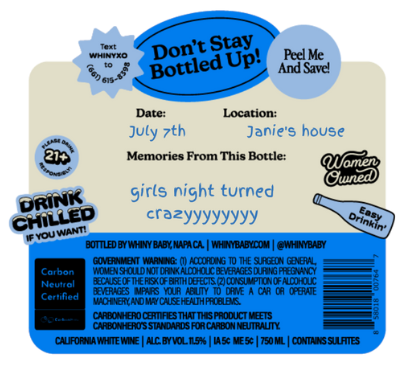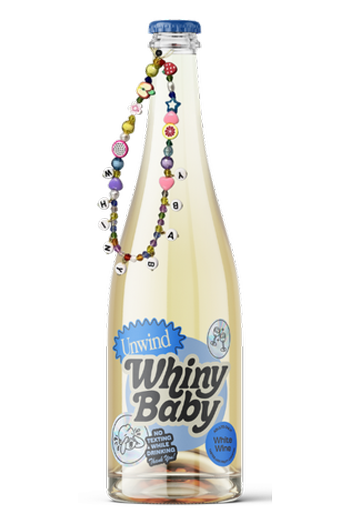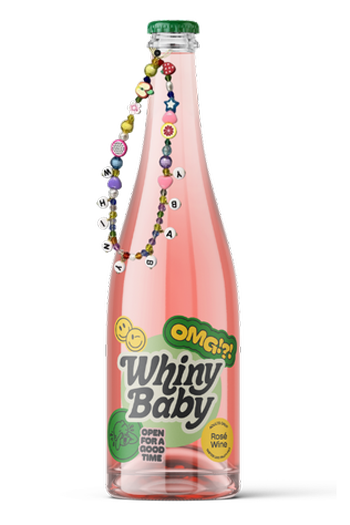 Pop the cap on this rose gold stunner and enjoy the aromas and flavors of strawberry, nectarine, and crushed raspberry, graced with gentle bubbles and a kiss of sweetness.